Need Help Making Better Investment Decisions?
The cash flow analyzer is the best software I have ever used. This real estate investment software is an affordable and easy-to-use tool that helps investors and real estate agents choose suitable investment properties. Its so easy to know if you should buy, sell, or keep looking.
Quickly enter a property's financial information and the software automatically calculates cash flow and rates of return every year up to 20 years. The software also has built-in tools to "solve backward" for the optimal offer price, do an IRA investment comparison, or create reports for limited/private-money partners.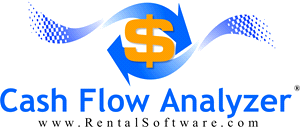 The Cash Flow Analyzer Software is the leading real estate analysis software. Since 1993, our software has helped investors determine the optimal offer price, rates of return, and cash flow on prospective investment opportunities. Over 500,000 users do this quickly and easily before the property is bought! Avoid costly mistakes and create professional-looking reports by using The Cash Flow Analyzer Pro software for either long-term and/or short-term real estate investing. Learn More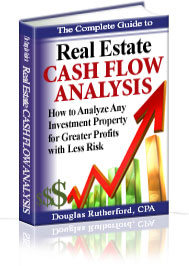 The Complete Guide to Real Estate Cash Flow Analysis This book teaches you the investment decision-making process, cash flow analysis, and the financial ratios used in real estate analysis such as cash-on-cash return, internal-rate-of-return (IRR), capitalization rates (Cap Rates), and much more. You will quickly learn when a property is a good investment and how to make better real estate investment decisions.
Learn More