Duncan Wierman – INVESTOR / EDUCATOR
Duncan is the creator of multiple best-selling real estate courses. His comprehensive training has helped thousands of people attain real estate success in the single-family home market. Duncan is considered the foremost lead generation and marketing strategist for real estate investors in the USA. Duncan personally has coached not only investors but top real information gurus on how to set up automated systems for attracting buyers, sellers, and private money. Duncan teaches people how to enter into any real estate market in the USA and do deals on demand. His training is revolutionary because now people can really work less and make more money.
Norman Novinsky – BANKRUPTCY and FUNDING
Norman is a 40-plus-year Massachusetts-based bankruptcy attorney admitted to the US District Court, the US Court of Appeals, and the US Bankruptcy Court.
The in-demand lawyer was also an adjunct professor of business law at Bentley College and a long-standing adjunct professor at the New England School of Law, where he taught legal writing and research as well as debtor/creditor law. During his bankruptcy career, he has handled over 4,000 bankruptcy cases.
Norman was also a licensed general contractor, building luxury homes and office condominiums. He was also a co-founder of Mortgage Solutions, Inc., which was a direct lender of subprime mortgages.
After the collapse of the subprime mortgage world, Norman co-founded Harper Financial LLC. Harper Financial represents several hedge funds for favorable loans to fix-and-flippers and those who buy and hold.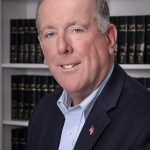 Barry Crimmins – PROBATE – ELDER – DEVELOPMENT
Attorney Crimmins has extensive experience as both a real estate broker and an attorney in the areas of Real Estate Law, Land Use Planning and Development, Municipal Permitting, and Business Law. https://www.brc-law.com/
Barry has represented a wide variety of both residential and commercial developers and property owners and businesses before various municipal boards and commissions, along with issues related to purchasing and sale agreements, leases, and other landlord-tenant matters.
Attorney Crimmins also represents individuals and small businesses in business-related matters, from initial entity formation to issues related to succession planning for small and closely held businesses.
Barry Crimmins has recently launched a new land use permitting and consulting business, Platinum Partners, LLC, with his partner, Noreen O'Toole, who is a long-time town planner in Southeastern Massachusetts, most recently for the last 8 years in Stoughton. We represent not only private sector clients in all aspects of land use permitting for both commercial and residential properties, but also public sector clients, such as municipalities that may be looking to update their zoning bylaws, housing plans, community master plans, etc.

Check out his site: www.platinumpartnersllc.com Barry can advise clients in any state, as opposed to only being able to provide legal advice to clients in the states that I am admitted in. Therefore, we could represent you anywhere from here to Florida and beyond!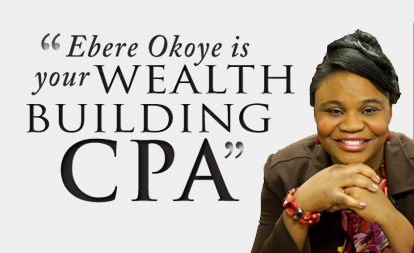 Ebere Okoye, Accountant
is the founder of The Wealth Building CPA, a team of trained professionals experienced in providing detailed economic solutions and planning to people and companies. Okoye's team handles everything from tax compliance and planning to providing clients with well-thought-out investment strategies that result in the generation of passive income and, ultimately, complete financial freedom.
The Wealth Building CPA is a complete accounting and finance team with the training and experience to help both private individuals and companies handle and grow their assets in the most efficient manner possible.
The emphasis is not merely on an in-depth understanding of the tax laws, which are complex and contain loopholes that the average taxpayer is not privy to. No, the emphasis of The Wealth Building CPA is literally on 'wealth building' by using financial strategies to not only ensure that you pay out the minimum of your income in taxes but also put the money you thus save into high-yielding and stable investments, such as real estate investing.
After all, what each person wants out of life is the ability to take care of their responsibilities and the freedom to pursue their interests. And that's exactly what the Wealth Building CPA team can help you achieve through efficient tax management and guidance with safe and intelligent investment strategies. Get a $500 Discount When You Mention BOSTON REIA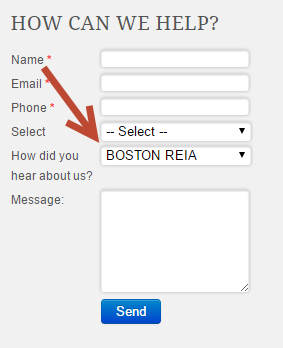 REAL ESTATE ATTORNEY: LEADING LAW ATTORNEY IN MASS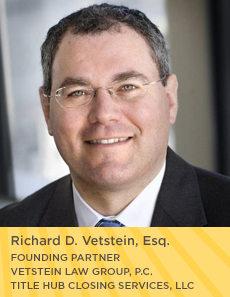 Richard D. Vetstein, Esq
Richard D. Vetstein, Esq., is regarded as one of the leading real estate attorneys in Massachusetts. He is a nationally recognized real estate attorney and past chair of the Boston Bar Association's Title & Conveyancing Committee.
With 25 years in practice, he has been voted a "Super Lawyer," a "Top Lawyer" by Boston Magazine, and "Best of Metrowest." For Rich's professional biography, click here. If you are interested in hiring Rich or have a legal question, email or call him at rvetstein@vetsteinlawgroup.com or 508-620-5352.
Richard is also the lead expert nationally for his Real Estate Law Blog. www.MassLawBlog.com
Sara Ibrahim INVESTOR FRIENDLY REALTOR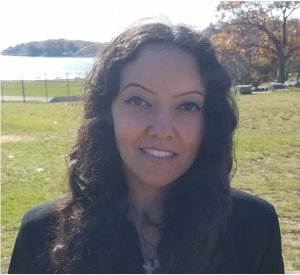 As a seasoned real estate professional, Sara understands that buying or selling a home is more than just a transaction; it's a life-changing experience for both retail and investor clients. That's why she is dedicated to providing exceptional, personalized service for all of her clients. Sara works relentlessly on the client's behalf to help them achieve their real estate goals.
Sara Ibrahim's philosophy is simple: clients come first! She pledged to be in constant communication with her clients, keeping them fully informed throughout the entire buying or selling process. Sara believes that if you're not left with an amazing experience, she hasn't done her job. I don't measure success through achievements or awards, but through the satisfaction of my clients.
Sara mainly focuses on exercising her skills in the residential and commercial market in the Essex, Middlesex, Norfolk, and Worcester counties of Massachusetts And Southern New Hampshire can work outside of these areas on a case-by-case basis. To serve you better, Sara is also multilingual, speaking fluently in the languages of English, Arabic, and Italian.
Email: sarabreia18@yahoo.com
Cell:978-309-9733